Our initial thoughts on how the development could enhance public open space.
The development of the site will include major improvements to the existing landscape by clearing the landfill and treating the land contamination. This provides an opportunity to rethink and reshape the open space on the site making it safer and more accessible. This will bring health and wellbeing  benefits to people by encouraging outdoor activity. We are exploring ways in which the new open space could be provided on the site and how it might be connected to the wider Friar Park neighbourhood. Our initial ideas are shown below.   
Create a linear park along the edge of the site which links Friar Park Road with Kent Road. 
This would offer a large open space for recreation and leisure.  
It would provide a generous natural corridor for wildlife and plants as well as a generous landscape buffer to the railway sidings.
Approach 2- Community Parks
Provide a series of parks which are distributed around the site in key gateway locations.
 This would create smaller green spaces which are closer to more of the residents and be well overlooked by the new houses.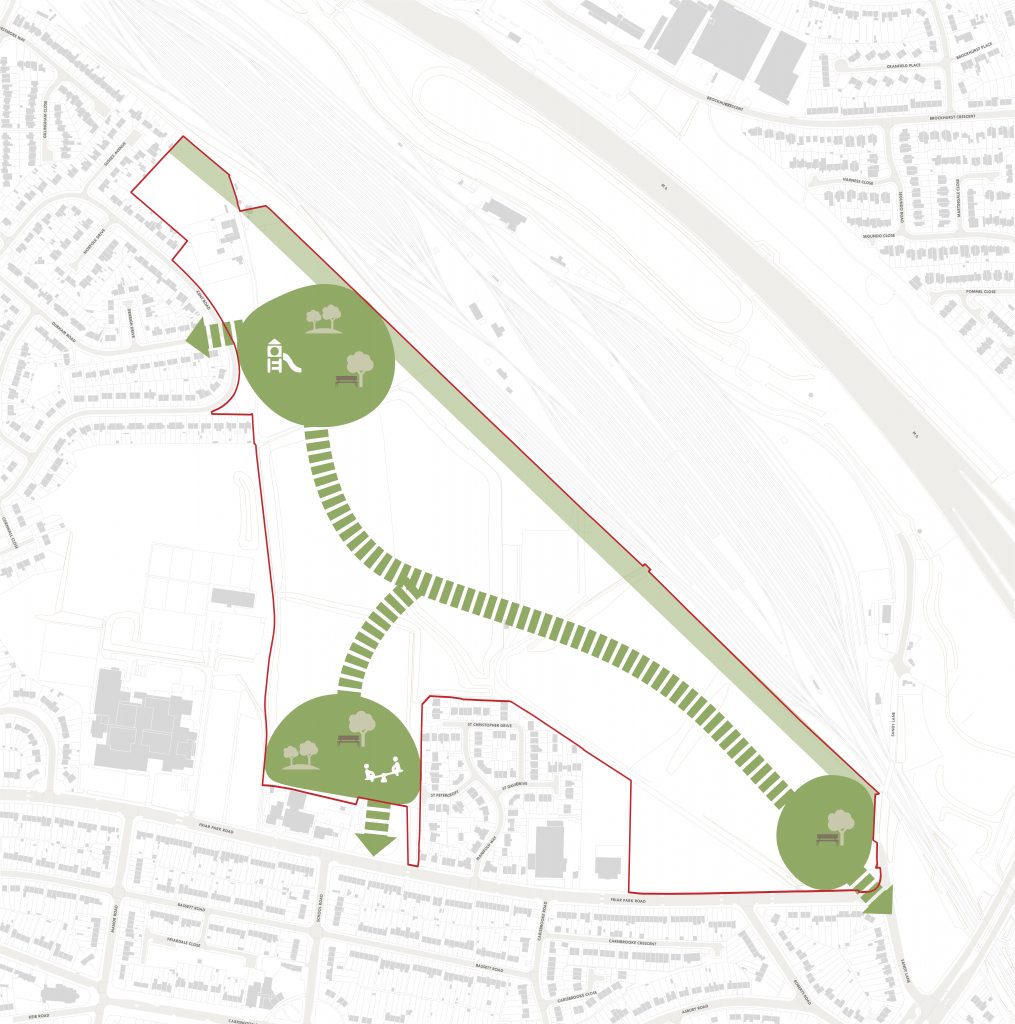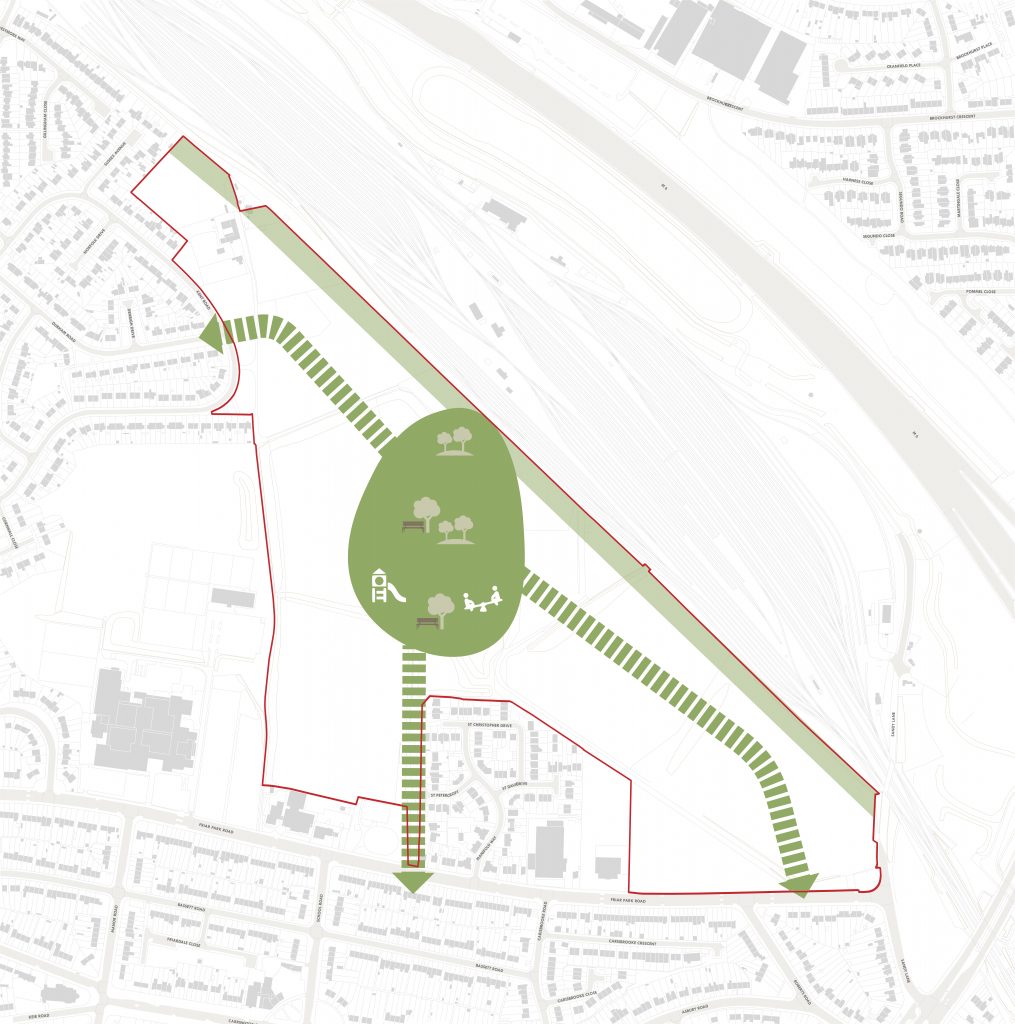 Approach 3 – Central Park
Form a large centrally located park. This will provide well defined open space in the heart of the development with direct links back to the existing community.
It could provide a focal space for community events and gatherings and would be overlooked by the new residents.
Please get in touch if you have any comments or questions on the Friar Park Urban Village development. 
Call our Community Helpline: 0800 0588 161
Email us: hello@friarparkurbanvillage.co.uk
Write to us: FREEPOST Friar Park Urban Village 
No stamp or further address details are required.  
Register your details on the below form to receive email updates on the Friar Park project.
Your data will not be used for any reason other than as detailed. You will be able to opt out of receiving these updates at any time, either by using the opt-out option found on every communication, or by emailing us at hello@friarparkurbanvillage.co.uk.