Friar Park Urban Village is an exciting planned development from West Midlands Combined Authority and Sandwell Council.
The site is located in Wednesbury off Friar Park Road and covers over 26 hectares (approximately 50 football pitches). This is one of the largest brownfield development sites in the West Midlands region.
Up to 750 new homes and enhanced open space for the area
Having been untouched for over 30 years, the re-development of the Friar Park site will replace an area of derelict, underused brownfield land with a new, high quality thriving residential neighbourhood with attractive open spaces and pedestrian, cycle and public transport links to the surrounding areas, providing a sustainable and healthy environment for people of all ages to live in and enjoy.
As part of this process, partners will work together with local people to create plans to transform the site and regenerate the area. The development will look to:
meet the needs of future residents
enhance the wellbeing of existing and future residents
become a place that people are proud to have as part of their community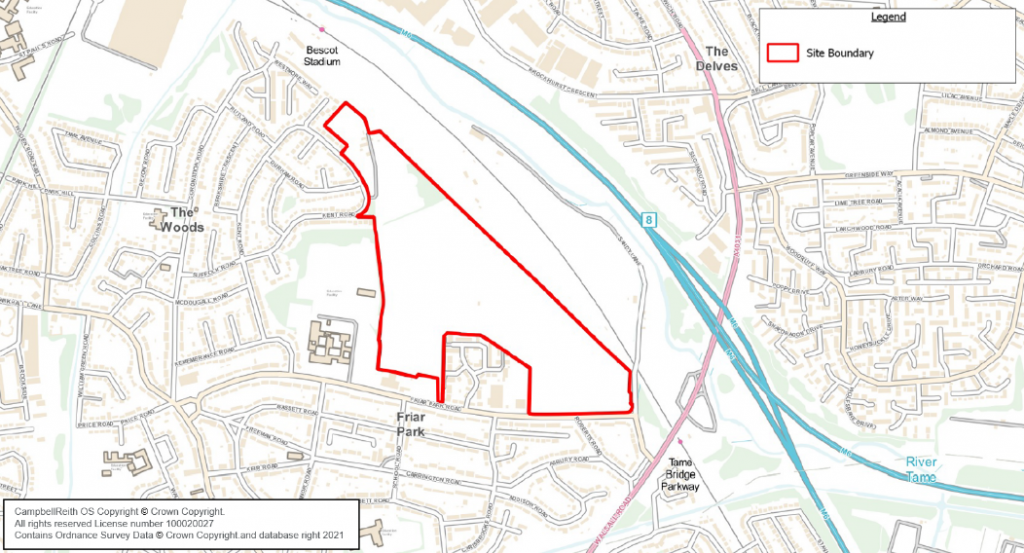 Public Consultation 
We will be running a public consultation process shortly to present our draft plans. Further details of the consultation will be available soon.
You may see some activity in or around the site as we undertake investigations and surveys to help inform our plans.
Please get in touch if you have any comments or questions on the Friar Park Urban Village development. 
Call our Community Helpline: 0800 0588 161
Email us: hello@friarparkurbanvillage.co.uk
Write to us: FREEPOST Friar Park Urban Village 
No stamp or further address details are required. 
Register your details on the below form to receive email updates on the Friar Park project.
Your data will not be used for any reason other than as detailed. You will be able to opt out of receiving these updates at any time, either by using the opt-out option found on every communication, or by emailing us at hello@friarparkurbanvillage.co.uk.