Our initial thoughts on the way that the development could be accessed and moved through.
The development should make the site accessible in an attractive way which improves links for pedestrian and cyclists as well as cars (including emergency vehicles). It is likely that two points of access will be required to safely and efficiently serve the development. We have developed three approaches to deal with traffic and movement through the site. In eacg, dedicated walking routes and connections will take priority wherever possible. Below are three approaches to creating new access into and through the site.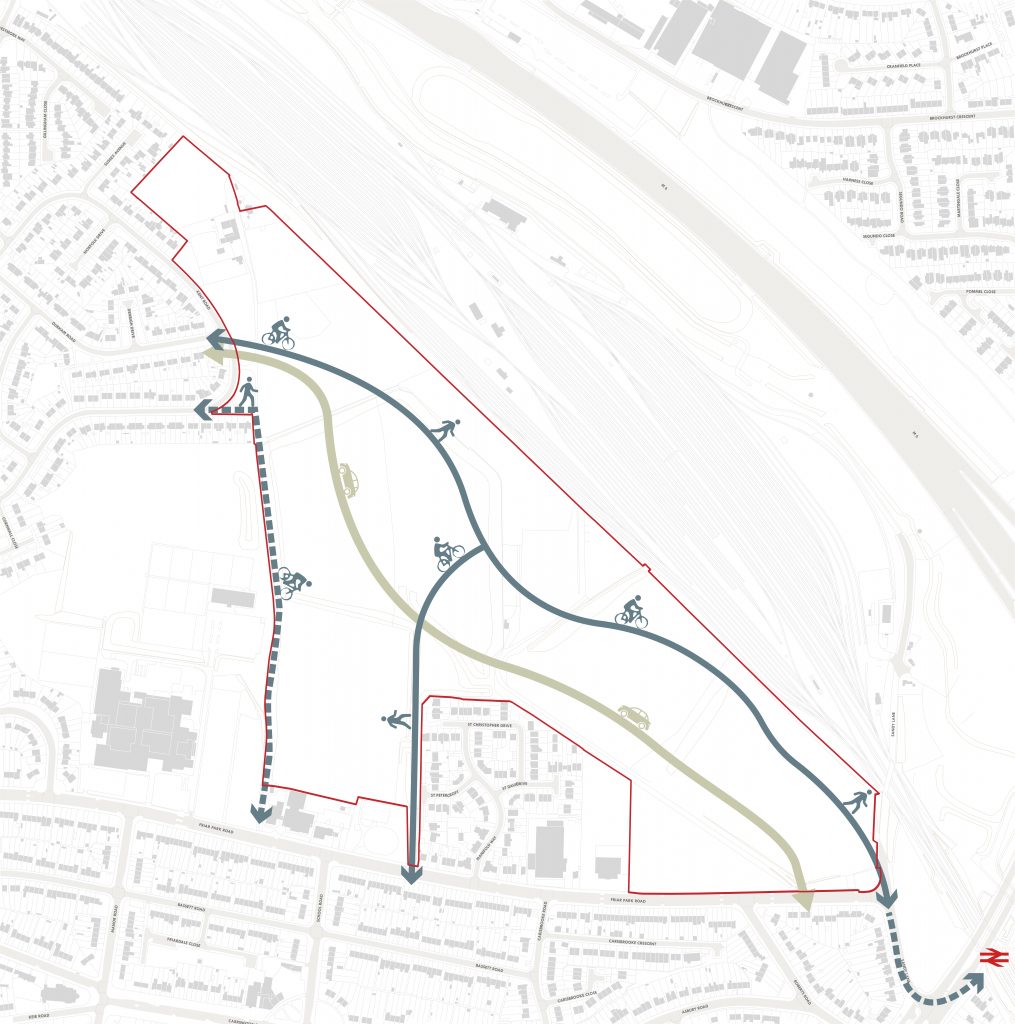 Approach 1 – Segregated Access
Provide separate vehicle and cycle corridors which link Kent Road and Friar Park Road. 
This will separate cyclists from cars with a dedicated 'off-road' cycle path away from the main road. 
Pedestrians will have a choice to use either route and be provided with pedestrian only access points on Friar Park Road.
Approach 2 – Integrated Access
Create an integrated movement corridor for all road users which links Kent Road and Friar Park Road with an attractively designed and landscaped central 'boulevard'. 
This will focus all movement along the route, creating a clear, direct and identifiable main road through the site. 
Pedestrians will be able to use the route as well, and it will connect to other pedestrian only paths.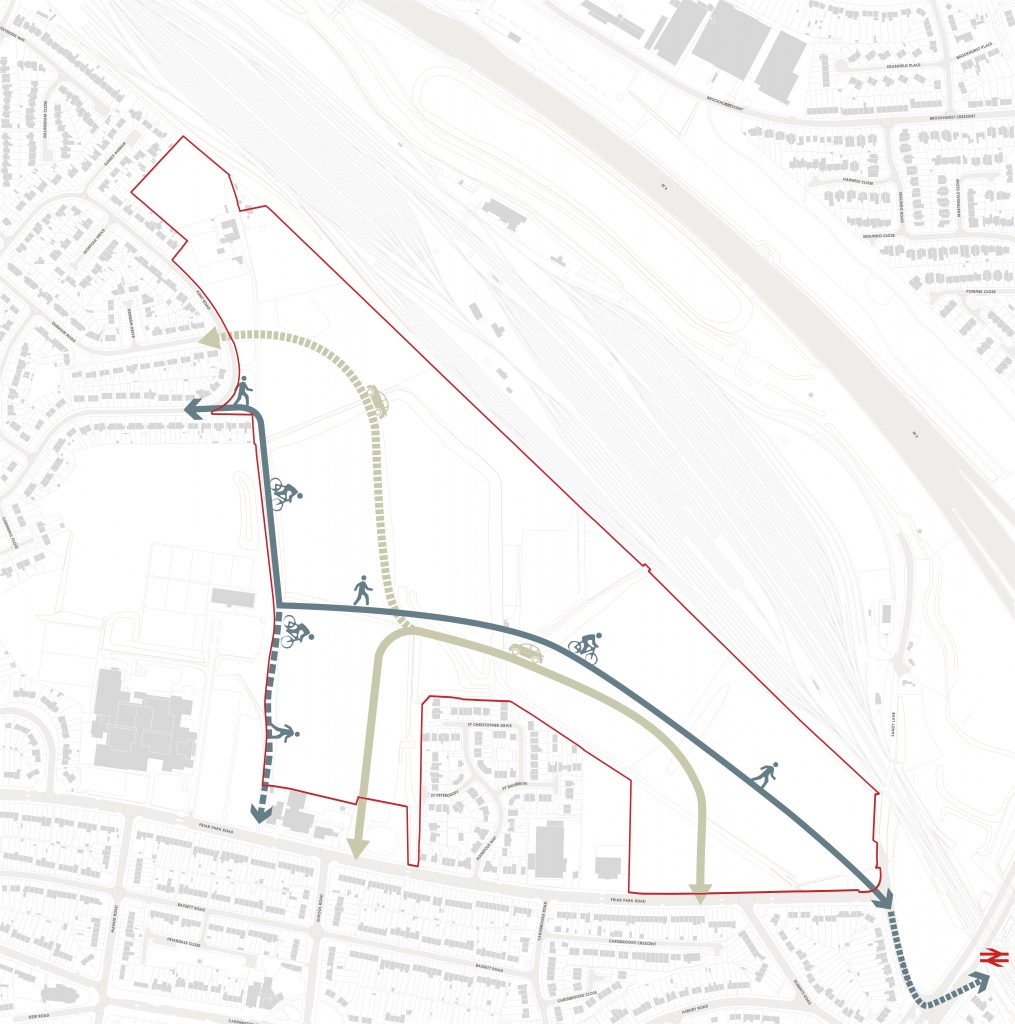 Approach 3 – Semi-Integrated Access
Make a new road connection into the site next to the Millennium Centre by reshaping the existing play park. This would create a road loop which connects to Friar Park Road in two places. 
It is partly shared by all road users, with secondary connections to Kent Road providing through-access. 
This would create a strong connection with School Road and create more focus and activity around the Millennium Centre and the Friar Park Road play area.
Please get in touch if you have any comments or questions on the Friar Park Urban Village development. 
Call our Community Helpline: 0800 0588 161
Email us: hello@friarparkurbanvillage.co.uk
Write to us: FREEPOST Friar Park Urban Village 
No stamp or further address details are required.  
Register your details on the below form to receive email updates on the Friar Park project.
Your data will not be used for any reason other than as detailed. You will be able to opt out of receiving these updates at any time, either by using the opt-out option found on every communication, or by emailing us at hello@friarparkurbanvillage.co.uk.